Dan Barmore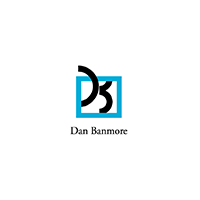 The Dan Barmore brand offers a range of products created mainly for men. This does not mean that a woman can not find something for herself, but the world of flasks or cigarette cases is associated mostly with the man. In assumptions, the objects belonging to the Dan Barmore brand combine elegant simplicity and practical functionality. They work both for everyday use and on special occasions. Their advantages are appreciated by hunters and anglers as well as sailors or enthusiast of mountain tourism. At the same time, design and production have not forgotten about aesthetic looks, creating a wide range of models decorated with intricate engravings or leather. By introducing the LUX line for selected items a special emphasis was placed on the selection of materials and quality of workmanship, and it was additionally enriched by packing the whole into an elegant wooden box. By giving a gift to close person of Dan Barmore, we can be sure of her satisfaction with the item received. We encourage you to familiarize yourself with the full offer of the Dan Barmore brand.
Use of this website signifies your agreement to the use of cookies. More information can be found in our Cookies Policy.
Do not show this message again
COOKIES SETTINGS
They are always on as they allow the basic operation of the website. These include, but are not limited to, cookies that allow you to remember the user in one session or, depending on the options selected, from session to session. Their task is to enable the shopping cart and the order fulfillment process, as well as to help with security problems and compliance with regulations.
Functional cookies help us improve the effectiveness of our marketing activities and adapt them to your needs and preferences, e.g. by remembering all choices made on the pages.
Analytics cookies help the store owner to understand how the visitor interacts with the store through anonymous collection and reporting of information. This type of cookie allows us to measure the number of visits and collect information about traffic sources, so that we can improve the operation of our website.
Advertising cookies are used to promote certain services, articles or events. For this purpose, we may use advertisements that are displayed on other websites. The goal is to make the advertising messages more relevant and tailored to your preferences. Cookies also prevent the same advertisements from appearing again. These ads are used only to inform about the activities of our online store.
Use of this website signifies your agreement to the use of cookies. More information can be found in our Cookies Policy.